Thanksgiving has always been my favorite holiday. Our annual Thanksgiving plans at a close friends house were canceled just a few weeks ago, so now it looks like I'll just be having a small low key feast with my parents and Oliver at home.
I've been trying to think of ways to still make it feel festive and special. In my mind, that somehow translated to paper turkeys hanging from the walls, so when a crafty mood struck me the other night, I sat down and made a dozen of these for a banner.
I've also been searching for fun new holiday recipes for the past several weeks, though as it usually happens, I put together the menu just a few days before I have to shop for everything.
(Quick note: I updated
my food blog
, but I will mention here that I am no longer vegan, though I plan to stay focused on whole foods and eat a largely plant-based, dairy-free, and gluten-free diet.)
And now,
my Thanksgiving menu!
Ina Garten's Herb-Roasted Turkey Breast
Cranberry Orange Relish
Vegan Mash Potatoes

Vegan Broccoli Cranberry Salad (not the recipe I use, but closer than others online. We leave out stevia, cheese and bacon - use honey, veganaise, and apple cider vinegar)


Fresh Green Bean Casserole with Caramelized Onion Breadcrumbs

Spiced Maple Sweet Potato's


And for dessert I'm still torn between these: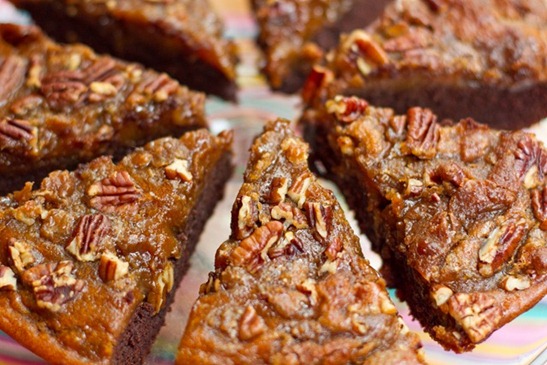 Pumpkin Pie Brownie
Vegan Pumpkin Pie with Gluten-Free Spiced Pecan Crust